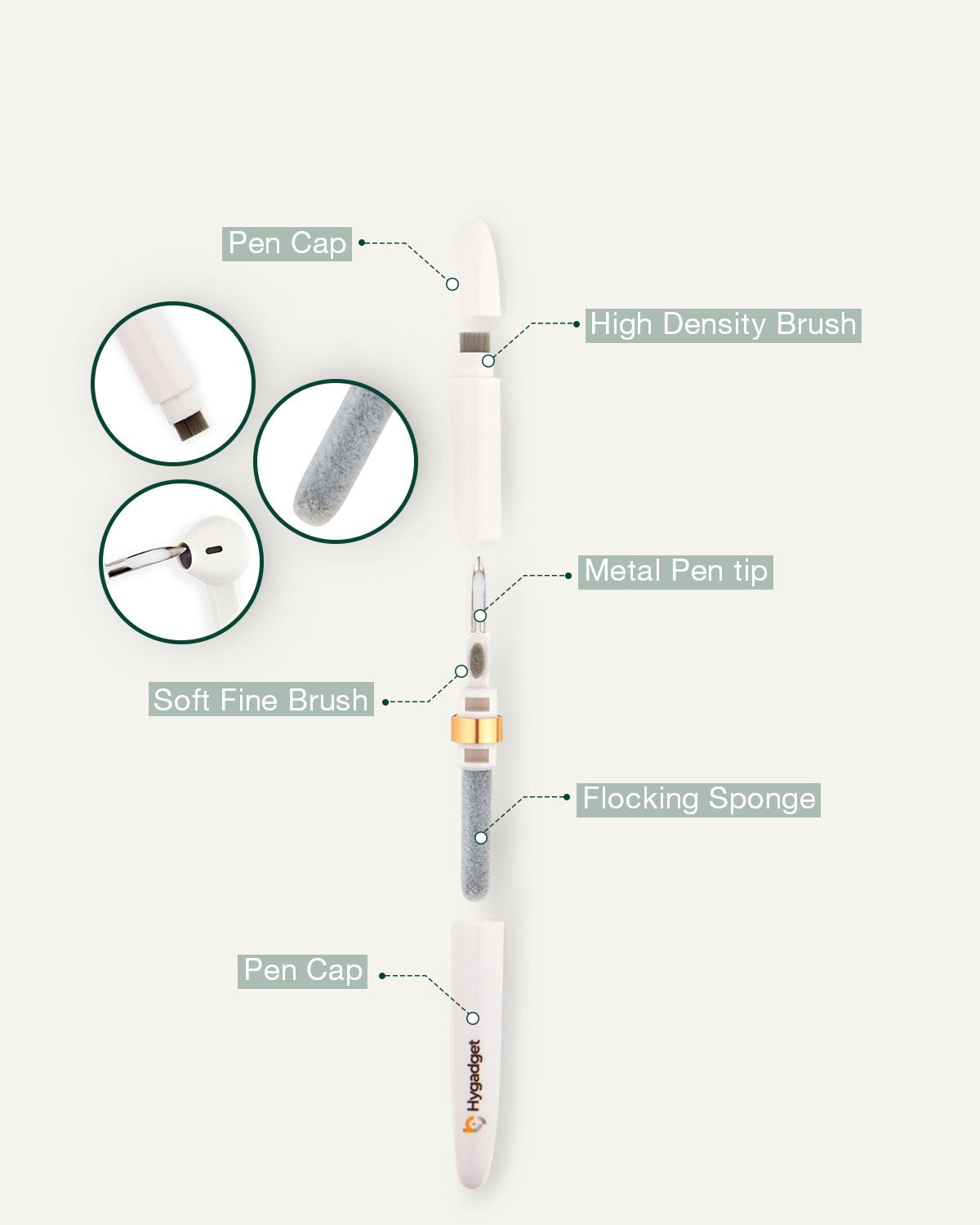 A product I didn't realise I needed until I had it!!!
So easy to clean earphones and love that it's portable and small.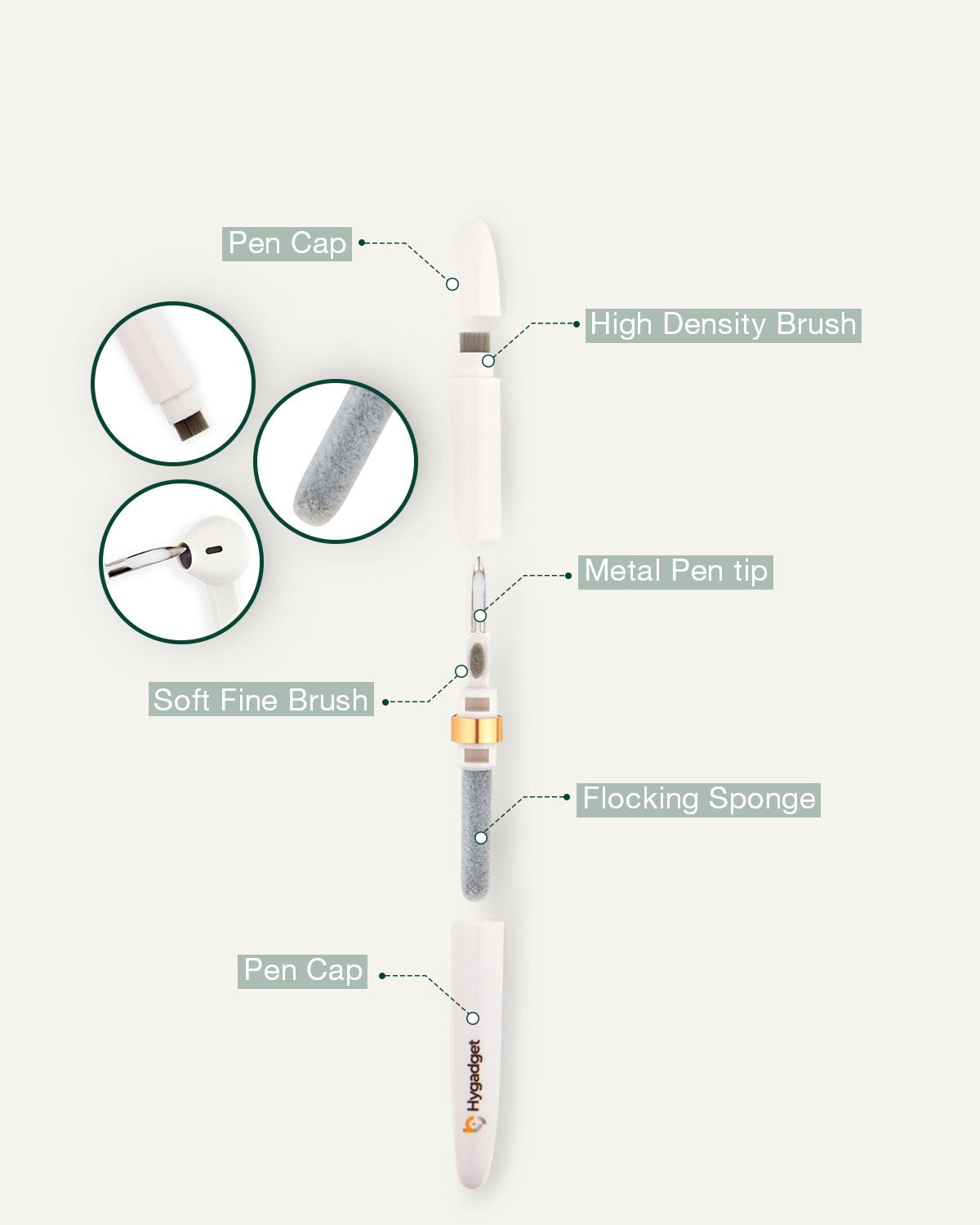 A product I didn't realise I needed until I had it!!!
So easy to clean earphones and love that it's portable and small.
Regular price
Sale price
$12.99 USD
Unit price
per
Sale
Sold out
The ultimate air pods cleaning kit keeps your earbuds looking and sounding as good as the day you bought them. Improve the sound quality and the hygiene of your earbuds today!
Features
Dual Head Pen Design 

Hygadget 3-1 airpod cleaning pen includes a flocking sponge, soft and high-density brush, and an optimized metal tip, providing perfect tools to achieve immaculate cleanliness.



Optimized Metal Tip 

The point curvature geometry of the metal tip is designed to reach hard stubborn corners where dirt residue resides in the in-ear earphone hollow outlets



High-density soft brush 

Cleans off flakey dirt surrounding the in-ear Earphones and also outlet hole of the Earphone



Flocking sponge 

Delicate lengthy flocking fabric to clean dust and dirt in hard to reach areas for your earbud earphone cases
FREE SHIPPING
30 DAY MONEY-BACK GUARANTEE
View full details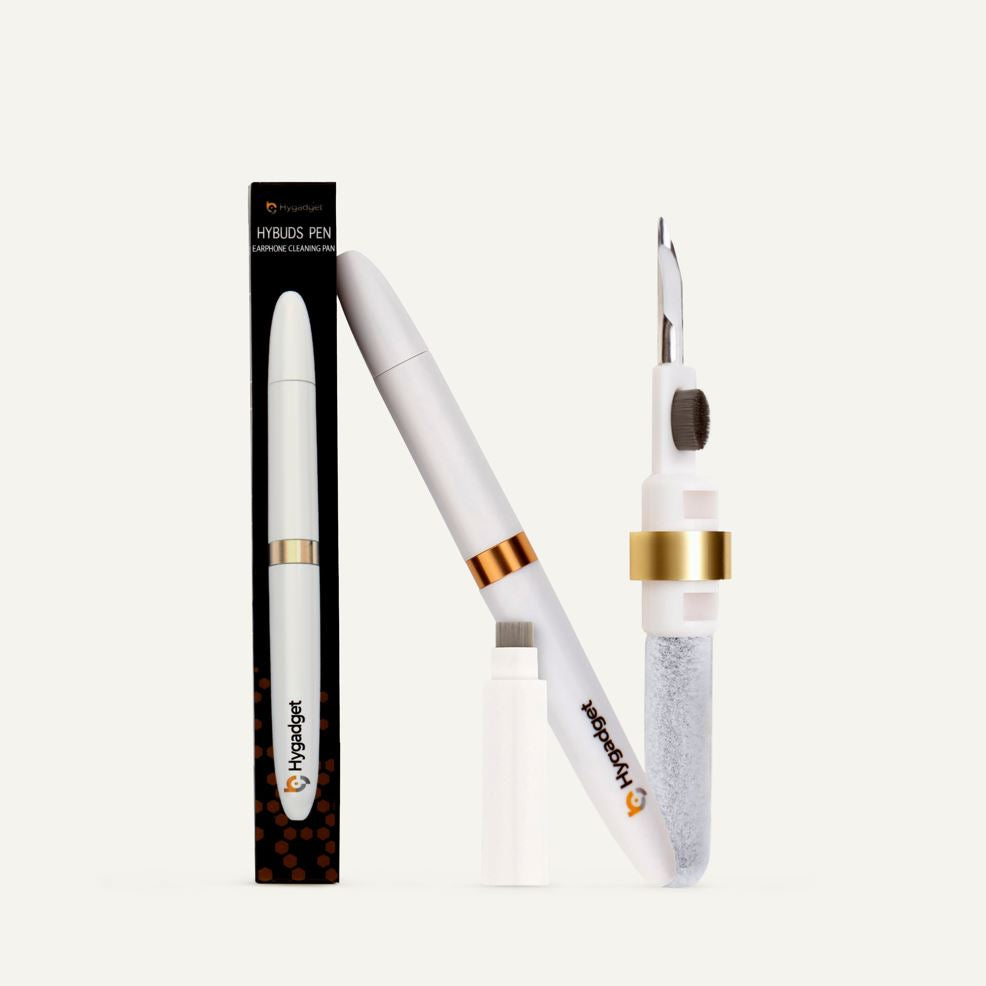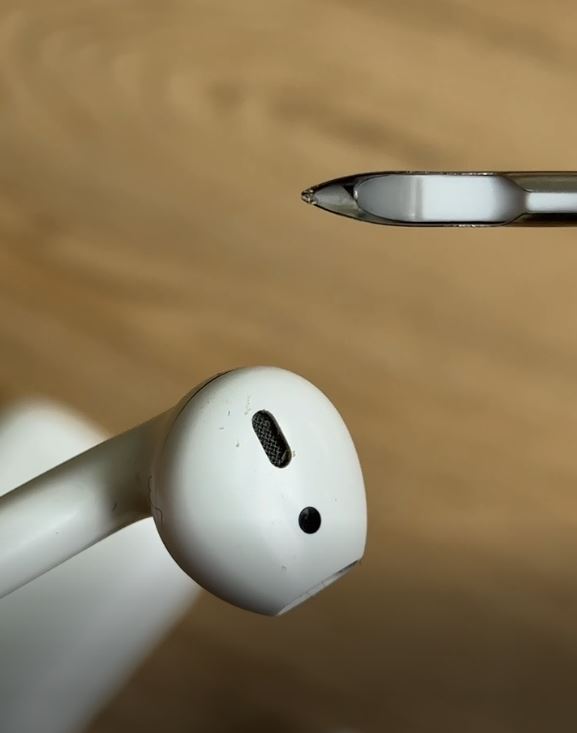 Gently run the metal tip around the edges of the silicon ear tip to clear the sides.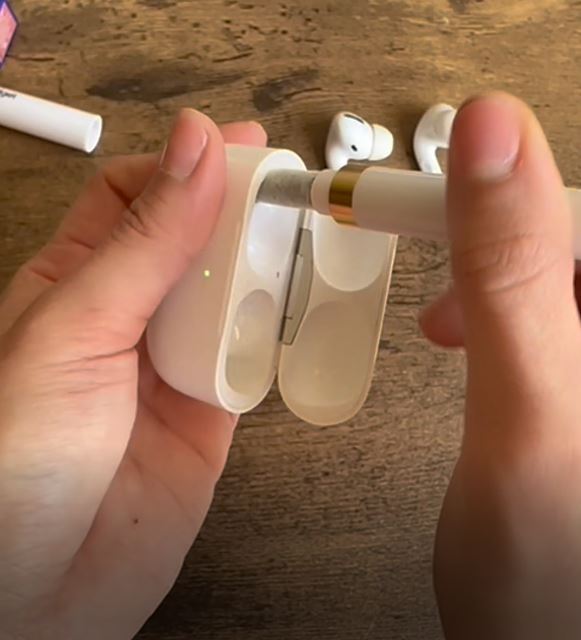 Use the flocking sponge to reach deep in your earphone cases for hard to reach dirt particles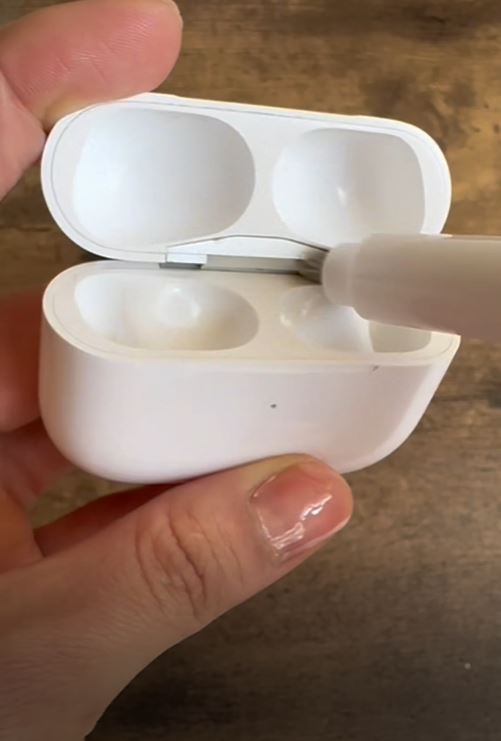 Use the soft brush against the mesh to sweep away earwax or other particles.
Frequently Asked Questions

Can I clean my airpods with a regular brush and pin?

No, we don't recommend that! Regular brush and pins are not designed specifically for the airpods, hence they can damage them. The Apple airpods cleaning kit is specially designed to maintain the performance, longevity, and hygiene of your AirPods. Regular cleaning helps remove dirt, debris, and earwax buildup that impacts sound quality and comfort.

What does your multi cleaning pen for airpods feature?

Hygadget offers the best airpod cleaning tool featuring soft brushes for ear tips, flocking sponges for speaker mesh and microphone openings, and metal pen tips for hard-to-reach areas of your earbuds.

How often should I use the Airpod cleaner brush?

It's recommended to clean your AirPods with the earbuds cleaning tool at least once every 1-2 weeks, depending on your usage. Regular cleaning and maintenance results in better performance and prevents the buildup of dirt and germs.

How often should I use the Airpod cleaner brush?

Big No! It is not advisable to use water or household cleaning products directly on your AirPods, as they may damage delicate electronics. Instead, use a keyboard and airpod cleaner kit or isopropyl alcohol in small amounts.

Is the airpod cleaner pen safe to use on my Apple AirPods Gen 3?

Yes, the Hygadget's air pod cleaning pen is made with soft-bristled brushes, flocking sponges, and precision tools that are safe to use on the delicate components of the latest Apple AirPods. They are specifically crafted to clean without causing damage.

How long does it take to clean my earbuds with the cleaning kit for airpods?

Cleaning your earbuds with our Hygadget cleaning pen for airpods should only take a few minutes. It's multipurpose characteristic allows for a simple and quick process that ensures your earbuds stay in excellent condition.